1. MagicPicker color wheel and color picker introduction
*this manual is a work in progress. Version: 1.05
INTRODUCTION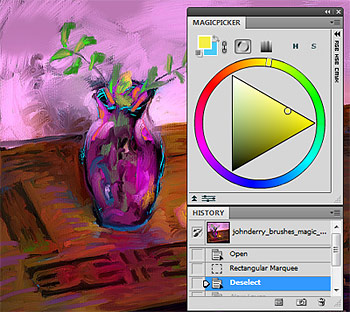 Some of the possible MagicPicker modes:

color wheel

mode

MagicPicker is a dedicated extension panel plugin for Adobe Photoshop CS5, CS4 and CS3. When used inside Photoshop it looks and works like a native Photoshop panel – like Layers or Brushes. So it can be docked to other panels, converted to an icon, it has a fly-out menu to tune its mode and it can be hidden or shown with a simple click on a TAB.

MagicPicker is designed in a way that allows it to be used in many modern digital art areas, like digital painting, matte painting, comics art, concept art, VFX, graphic and print design and others. It works on all platforms supported by Adobe Creative Suite – Mac, Macbook and PC.

It can be flexible-tuned to suite the exact needs of your job, to make it easy, fast and more creative. The main purpose of MagicPicker is to make you forget about thinking of interface and tools and start painting, embodying your ideas with a touch of a pen.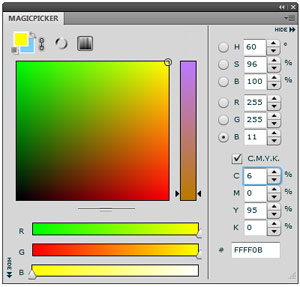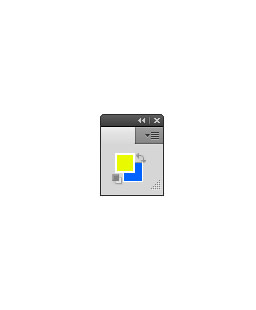 Some of the possible MagicPicker modes:

color pane

mode and

compact

mode



TABLE OF CONTENTS

1. MagicPicker color wheel and color picker introduction
2. A brief history of Color Wheel
3. Practical Color Wheel Theory
4. Installing and running MagicPicker panel
5. Features of MagicPicker panel
6. How to use MagicPicker color wheel and color picker in Photoshop
7. Troubleshooting and frequently asked questions about MagicPicker


NEXT: A brief history of Color Wheel

/ MagicPicker Photoshop Color Wheel